Why Us?
About Gymworld
Gymworld Inc. was founded in 2002 by Mike and Ildiko Inglis, two of London's most accomplished gymnasts. With firsthand knowledge of the benefits of gymnastics involvement, Mike and Ildiko wanted to expand children's access to quality gymnastics instruction. They opened Gymworld as a family-friendly place for children to learn and grow as healthy and active children.
Gymworld is founded on strong family values and a commitment to inclusivity, demonstrated through partnerships with the Thames Valley Children's Centre and an equitable accessibility and special needs policy. We are a friendly and caring place where children can reach their full potential, realize their passions, experience success and develop a lifelong love of physical activity.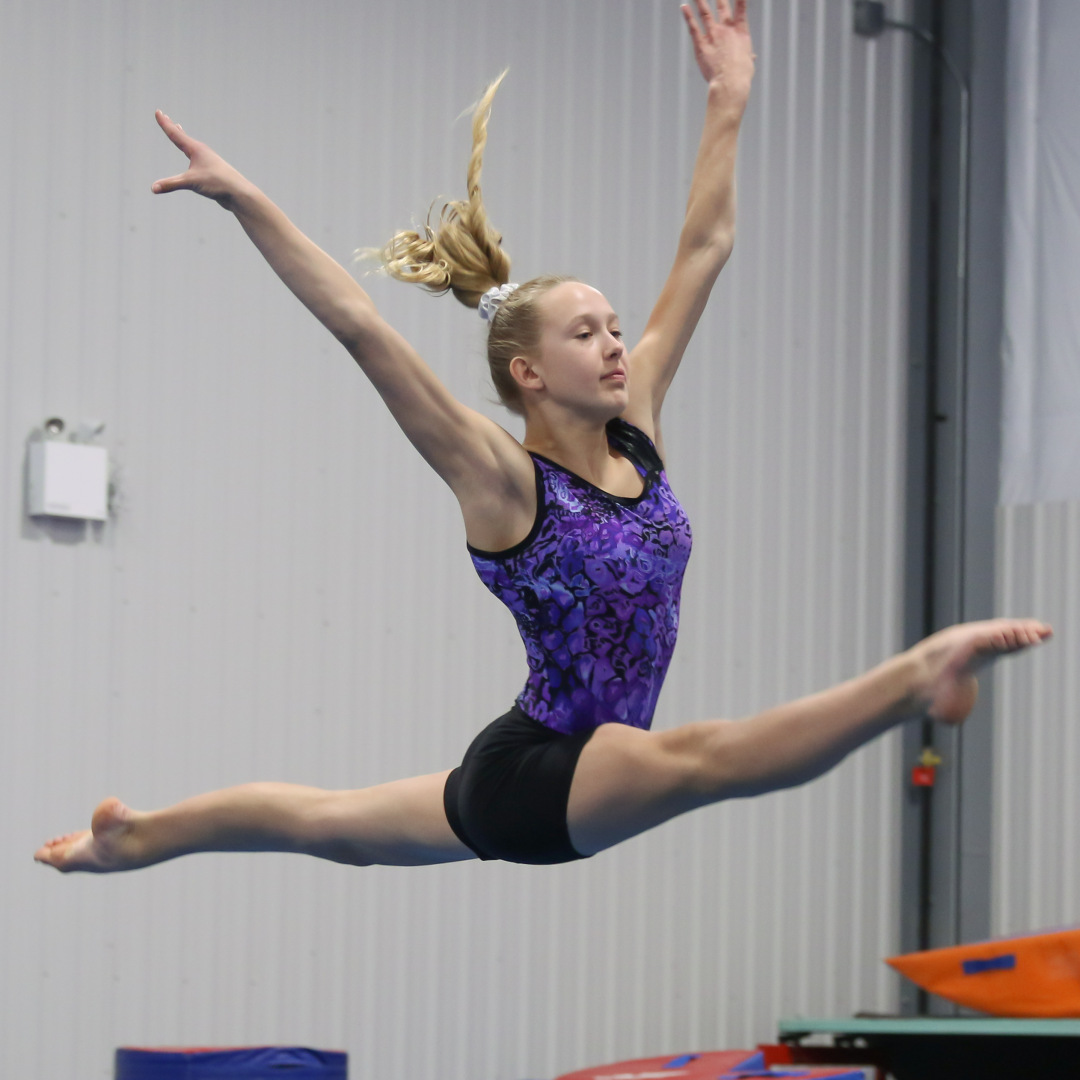 At Gymworld, we aim to provide children with a safe yet exciting opportunity to participate in gymnastics activities. We believe that childhood is a period of life when invaluable foundations are laid: personality and self-esteem are fostered and physical and mental abilities are developed. Through gymnastics, children develop their strength, flexibility, balance and coordination as well as concentration, persistence, social skills and self-discipline. Our programming supports children's healthy development and allows them to master skills at their own pace, so each gymnast can achieve success.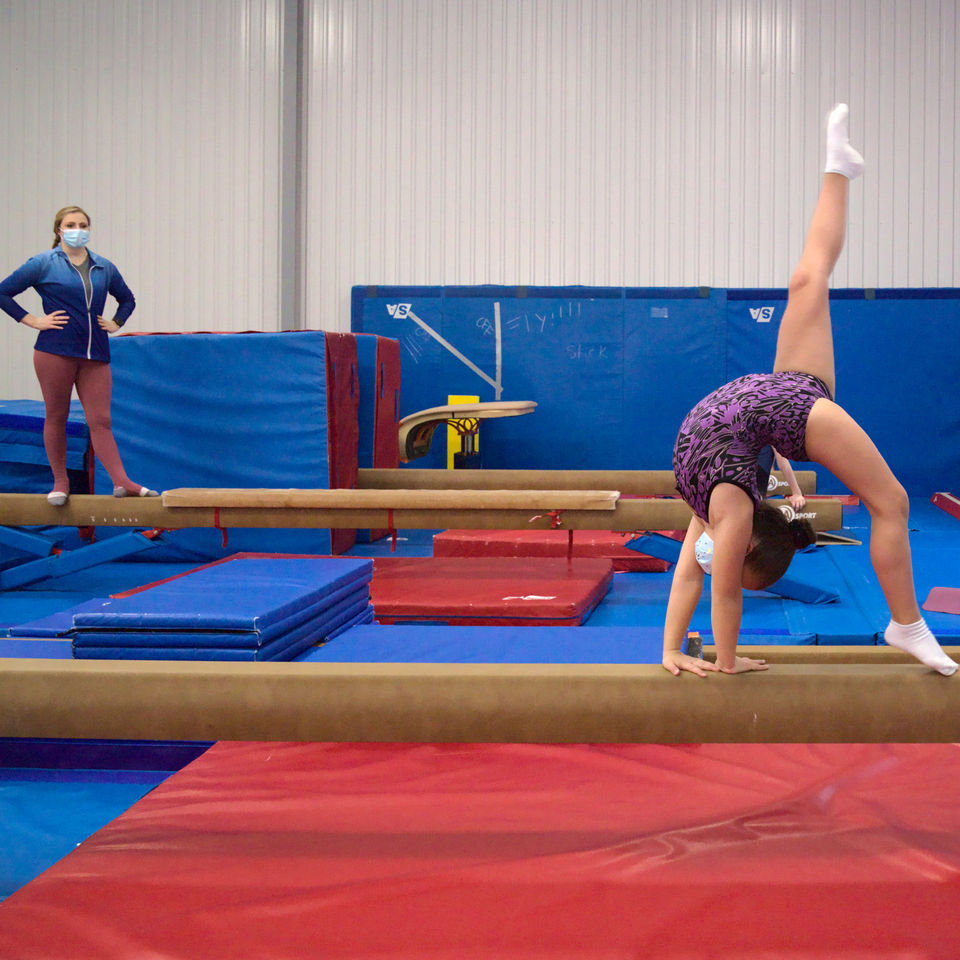 We offer children's recreational classes and camps, as well as advanced classes, pre-competitive and competitive programming. There is something for every age and ability!
Help set the foundation for your child's lifelong activity, health and happiness at Gymworld!
Contact us today.
Meet the Owners,
Mike and Ildiko Inglis
Mike and Ildiko Inglis are two of London's most accomplished gymnasts. With impressive athletic and coaching backgrounds, these two are uniquely suited to pass on their love of gymnastics to children in and around the London area.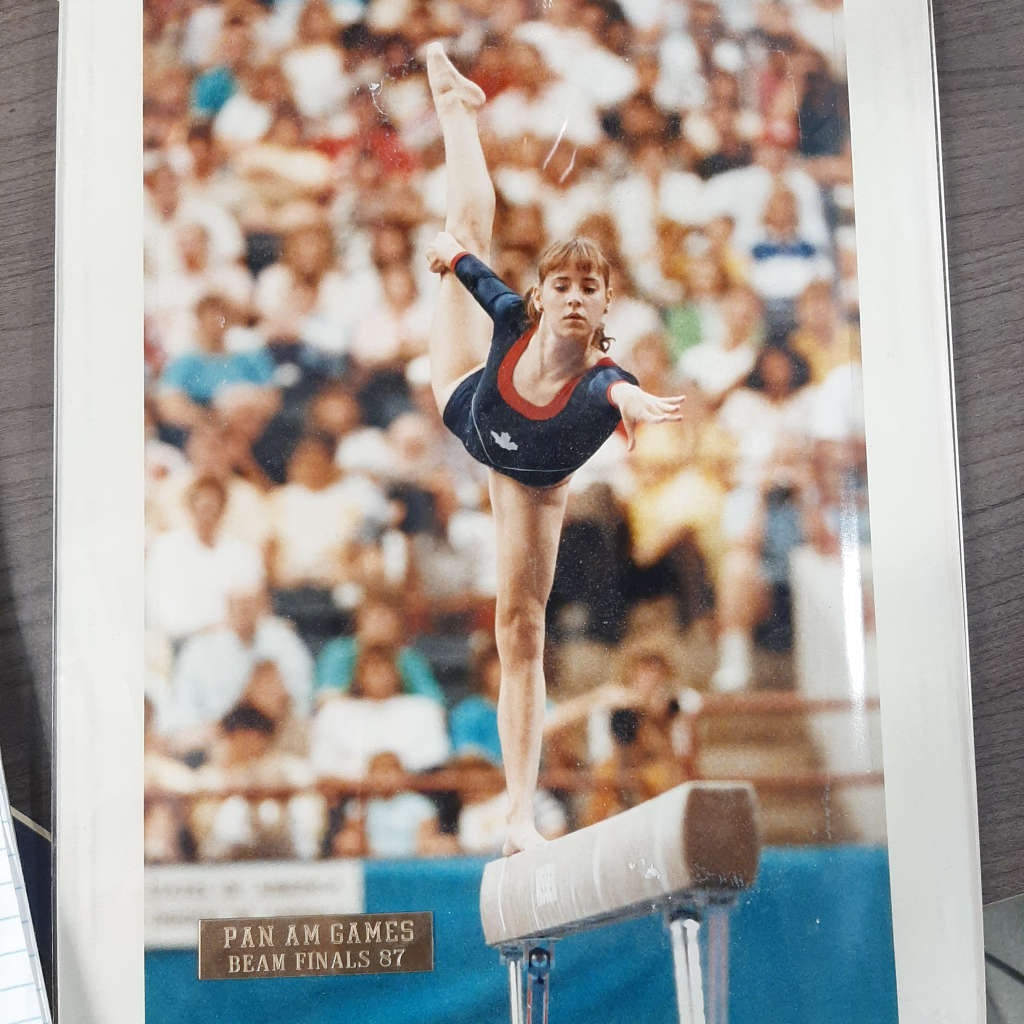 Ildiko was born in London and started training at the age of 6. She went on to become a member of the Canadian National Team for seven years and represented Canada at many international competitions, including the 1987 Pan-American Games where she was the team captain for Canada's bronze-medal winning team. She began coaching in 1985 while still training. Ildiko has since coached several provincial champions and had athletes selected to represent Ontario at Tour Competitions in the United States.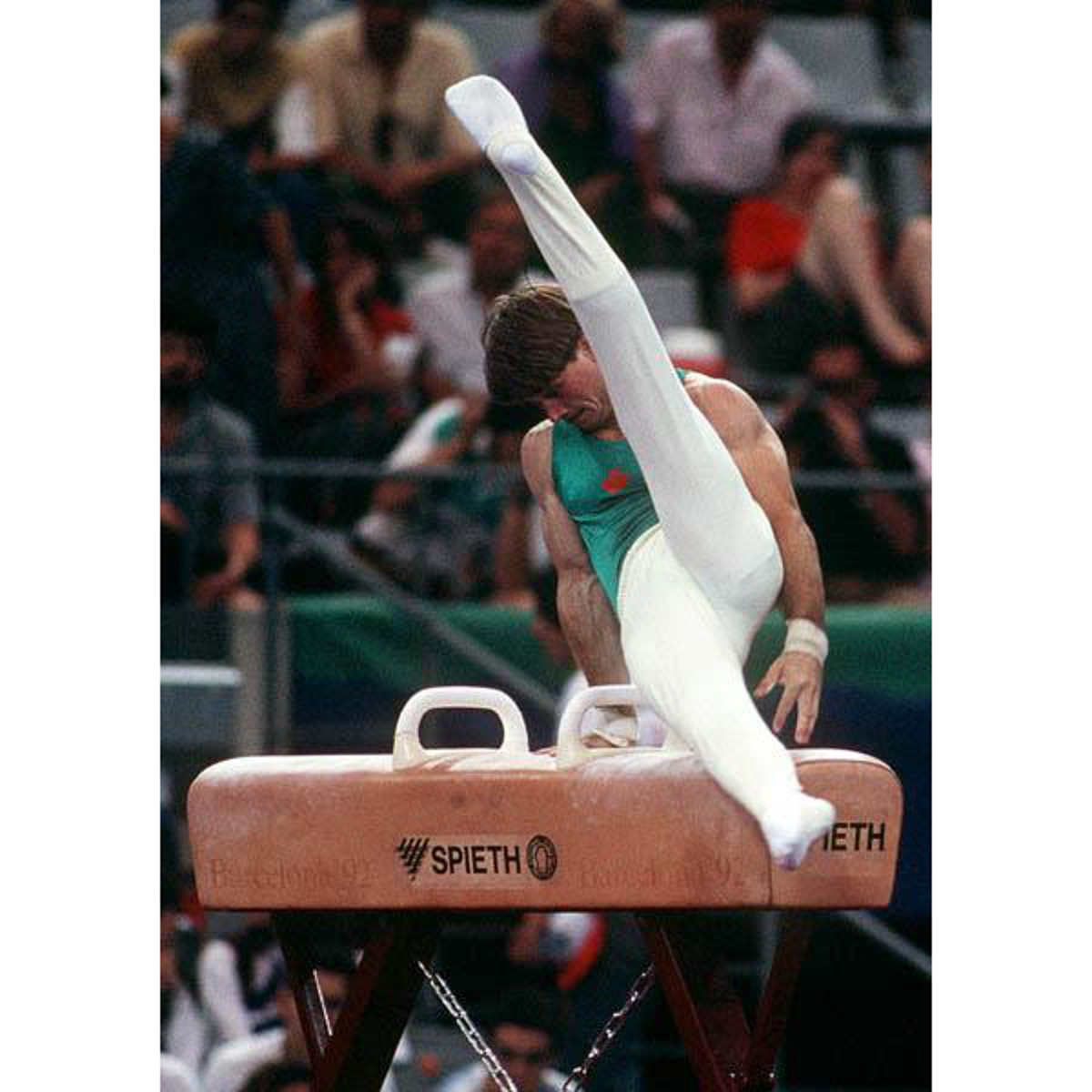 Mike was raised in Burlington and trained in Toronto until moving to London in 1988 to attend UWO and be closer to Ildiko. Mike continued to train and competed in the 1991 World Championships where he placed fifth in the vault finals. He also represented Canada at the 1992 Olympics in Barcelona, Spain. Mike and Ildiko coached the men's and women's varsity gymnastics teams at UWO throughout university and married in 1993.
Memberships and Affiliations
Gymworld is a proud member of Gymnastics Ontario
Our Facility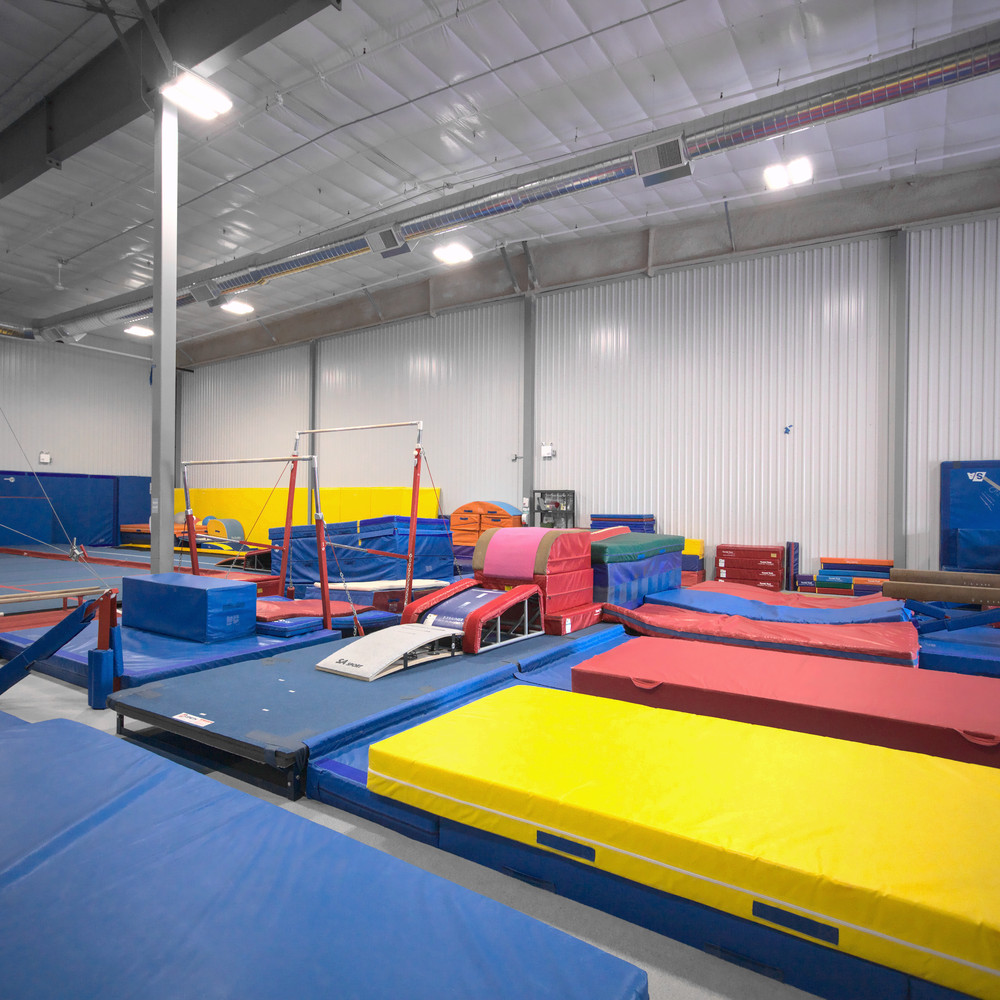 Newly constructed in 2017, our bright and airy facility housesall the gymnastics equipment needed to serve infants up to teens! Gymnasts will enjoy using a variety of apparatus including our adjustable bars, balance beams, large spring floor, 40 ft. tumble track, 2 tumbling rods, vault table, and foam and resi-pits (currently closed due to COVID-19). We also have loads of mats, blocks and training aids to ensure gymnasts' safety, promote learning,and support skill development. We keep our gym clean and safe to keepyour kids happy and healthy!
Our Coaches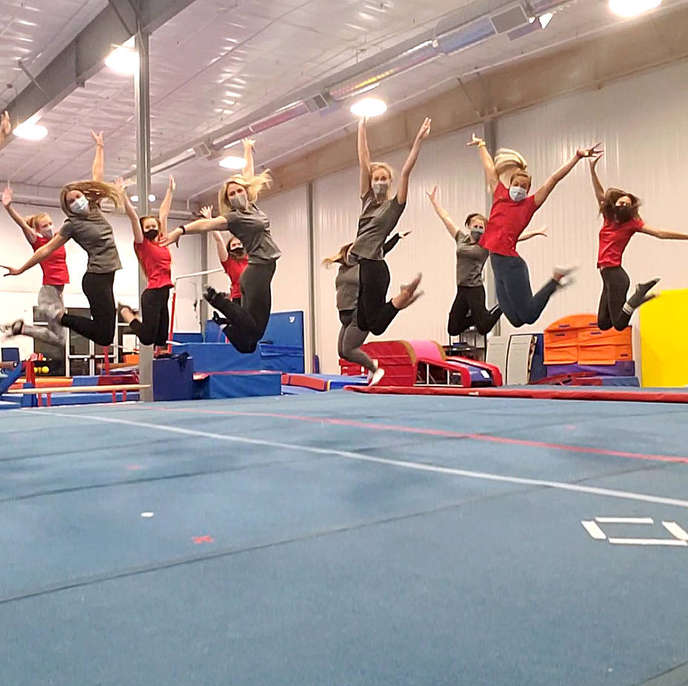 We have a group of hard-working and fun-loving coaches, committed to the kids they teach and passionate about the sport they love. Check out Our Team page.
Get in Touch
Email us at info@gymworld.ca, phone us and/or leave us a voicemail if we happen to be busy coaching.